Counter-Strike: Global Offensive is a first-person shooter (FPS) released for PC, Xbox and PlayStation and is the fourth installment in the Counter-Strike series published by Valve Corporation. Unlike many other shooters, in CS: GO there is no single player mode. It is therefore necessary to team up with other players and create a team.
In CS: GO
, two teams of five players are always challenged. One team assumes the role of the "terrorists", while the other of the "counter-terrorists". Each meeting is divided into 30 rounds, in each of which a different target is assigned to the two teams. The first team to reach the target or to kill all the opponents wins the round and the first to win 16 rounds brings the meeting home.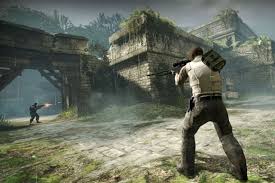 Sponsored link
This advertisement is displayed when there is no update for a certain period of time.
It will return to non-display when content update is done.
Also, it will always be hidden when becoming a
premium user
.